How To Authenticate Your Online Account With Your Access Code
All pet owners can authenticate their online account with their personal access code. This code is provided on all mailed communications and is used one time only, to again access your existing record and tie it to your newly created online account.
An authenticated online account gives pet owners access to all pertinent information related to their canine and/or feline family member's licenses, and allows pet owners to view and update their contact information and pet profiles. An online account also gives pet owners access to DocuPet's designer tag store, where we feature over 100 different tag styles to help dress up your pet's license presentation!
Requirements
Postal/Zip Code
Steps to Authenticate Your Account
1. Go to your local cityname.docupet.com
2. Click "License Now"
3. Click "I Have Licensed a pet with CITY before"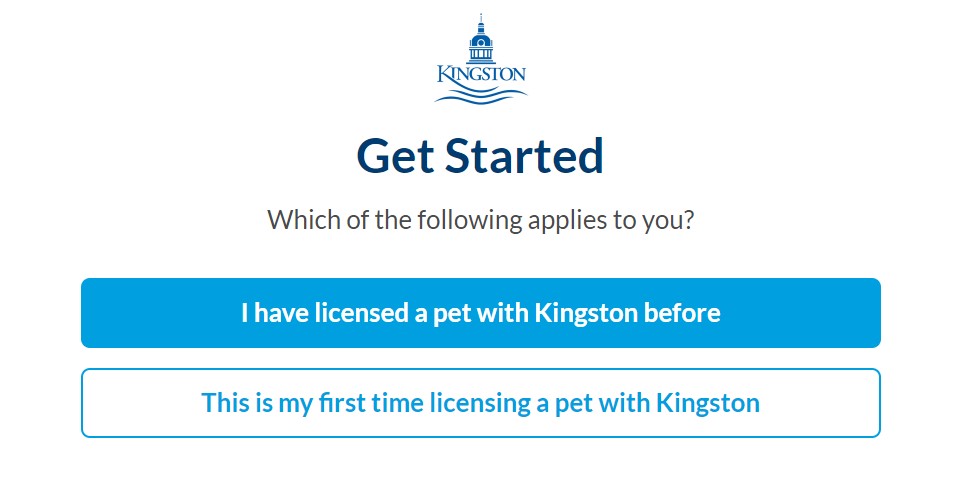 4. Click "No" to "When you previously licensed a pet with CITY, did you create a DocuPet account?"
5. Enter your access code and zip code associated with your licensing record
6. Click "Fetch my record"
7. Enter your email address and choose a password. Chosen password must be at least 8 characters, with one uppercase character, one lower case character, one special character and one number.
The access code provided to authenticate your online account is a one time validation code. Once an account is authenticated, pet owners will sign in with the username and password going forward.
Related Links
How to Edit Contact Information