How to Edit Your Pet's Information
Pet owners have the option to update their pet's information at any time through their online account.
Keeping your pet's information up-to-date is important in case your furry family member ever wanders away from home unsupervised. Information you provide, such as medications your pet might need, behavioral characteristics and any identifying markings can make a huge difference in helping others locate your pet and reunite them with you!
Requirements
Steps to Update Pet's Information:
1. Select your country at docupet.com
2. Click "Log in" found in the upper right corner with your email address and password
3. Click on "My Pets" in the upper right corner

4. Click "Edit" beside the Details About Your Pets, Pet Care or Medical sections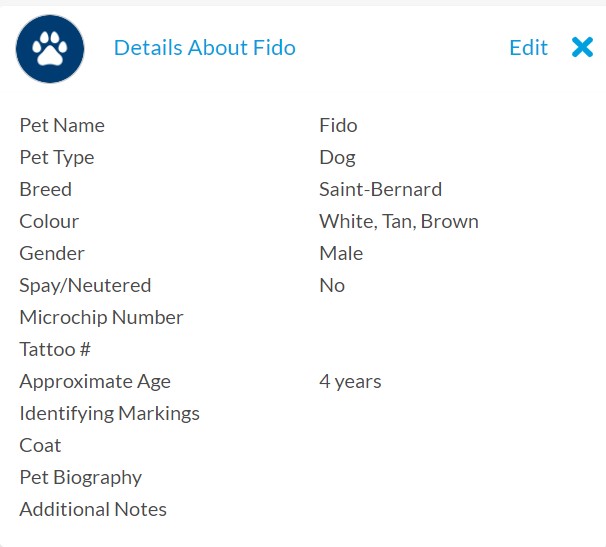 5. Add all relevant information for your pet
6. Click "Save" and it's all done!
Related Links
How to Edit Contact Information
What Do I Do If My Pet Is Lost?
How to Update your Privacy Settings