How to Check Your Order Status
Pet owners can check the status of their license or tag order through their online account.
Requirements
Order placed
Steps to Check Order Status
1. Select your country at docupet.com
2. Click "Log in" in the upper right corner and enter your username and password
3. Click on "Account" in the upper right corner, from the drop down menu select Billing Details

4. At the bottom of the page you will see the Order History section where you can view your order status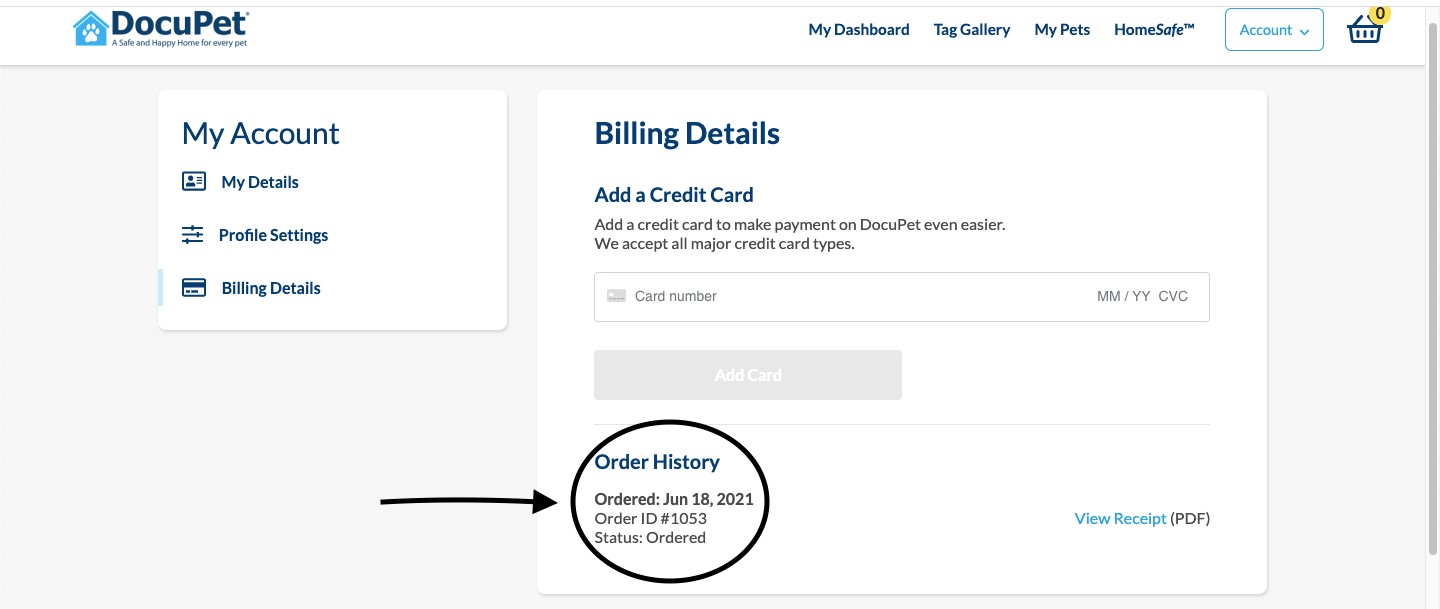 Status Definitions
Ordered: The order was just placed
Processing: The order is currently being made
Fulfilled: Your order is packaged and ready to be shipped
Shipped: Your order has left our facility and is making its way to you!
Returned: Your order has been returned back to our facility. Please update your address and contact Customer Service.
You can view or print your receipt at any time.
Related Links
How Do You Log Into Your Online Account?