How To Process A Licensing Order
Pet owners living within a community where DocuPet is the official licensing partner are required to purchase a pet license.
Licenses are mandatory in nearly every community across North America, because licenses help keep pets and the communities they live in safe. Licensing also helps your pet if they were ever to get lost, and aids in the support of animal welfare initiatives and protection services in your community!
Requirements
Steps to purchasing a pet license
1. Select your country at docupet.com
2. Click "Log in" in the upper right corner and enter your username and password
3. Click "License Now" at the top of the page.
4. Make sure your contact information is correct and click "Contact Details are Correct"
5. Select if your pet is neutered and add their microchip number if you would like to, then click "Submit."
6. Review your pet's details and click "Continue." If you reside in a licensing community that requires documentation to be uploaded to prove your pet's spay/neuter status or to prove that your furry family member is up-to-date on their vaccinations, this step will look a little different. Please refer to our How To Qualify for Spay/Neuter Discount information page, or our How To Upload Documentation page for more information.
7. Read the information below and check off the boxes. License-related disclaimers specific to your community will be included in this section during your licensing process!
8. Click "Continue" at the bottom of the page.
9. Select an awesome designer tag from our collections.
10. Select the size of the tag and if you would like to personalize your pet's tag.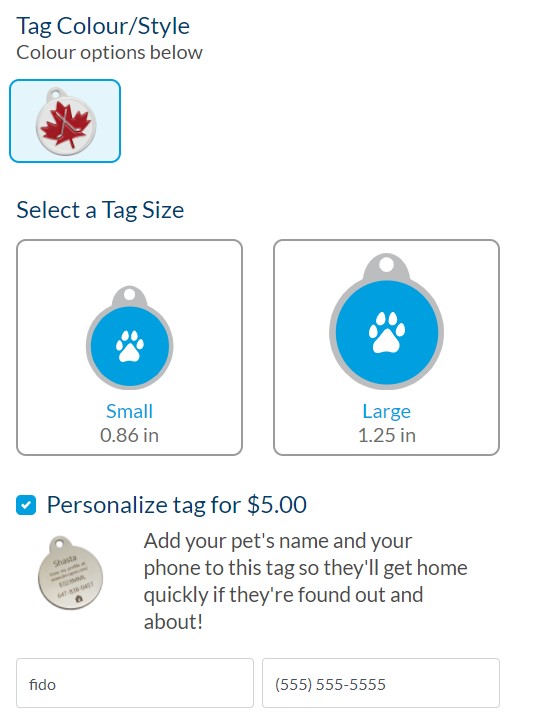 11. Select the connector style you would like and click "Add to Basket"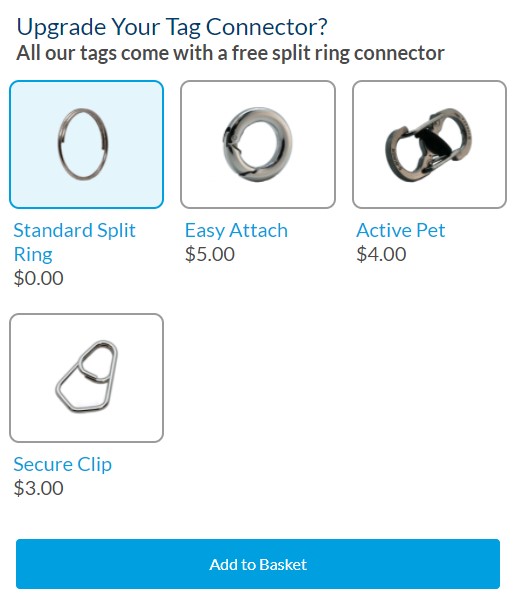 12. Review your basket and enter any discount codes you may have from DocuPet. Note that discounts are not eligible for use on license fees.
13. Click "Checkout"

14. Add a donation if you would like or click "Skip Donation"
15. Enter your credit card information to complete the transaction. If you would like to store your card on file click the box beside "Yes! Please save my credit card in my account for future purchase. I can update or remove from my account at any time." If you would also like your pet's license automatically renewed you can click "Yes! Automatically renew my pet's license each year. I will be notified by email before renewal is processed and can cancel at any time."
16. Click "Place Your Order".
Related Links
How Do You Log Into Your Online Account?
How To Qualify For Spay/Neuter Discount
How To Receive the Senior Citizen Licensing Rate?