Pet owners have the option to add a new pet at any time through their online account.
Keeping your profile up-to-date with all pets in your care is important in case one of your furry family members ever wanders away from home unsupervised. If you live in a community where pet licenses are required, you should be sure to keep your pets licenses current at all times. In communities where DocuPet has partnered to provide licenses services, you can register for a license directly through your online account.
Requirements
Steps to Add a Pet
1. Select your country at docupet.com

2. Click "Log in" found in the upper right corner with your email address and password
3. Click on "+Add a pet" on the left side of your screen beside "My Pets"
4. Add your pet's information to the best of your knowledge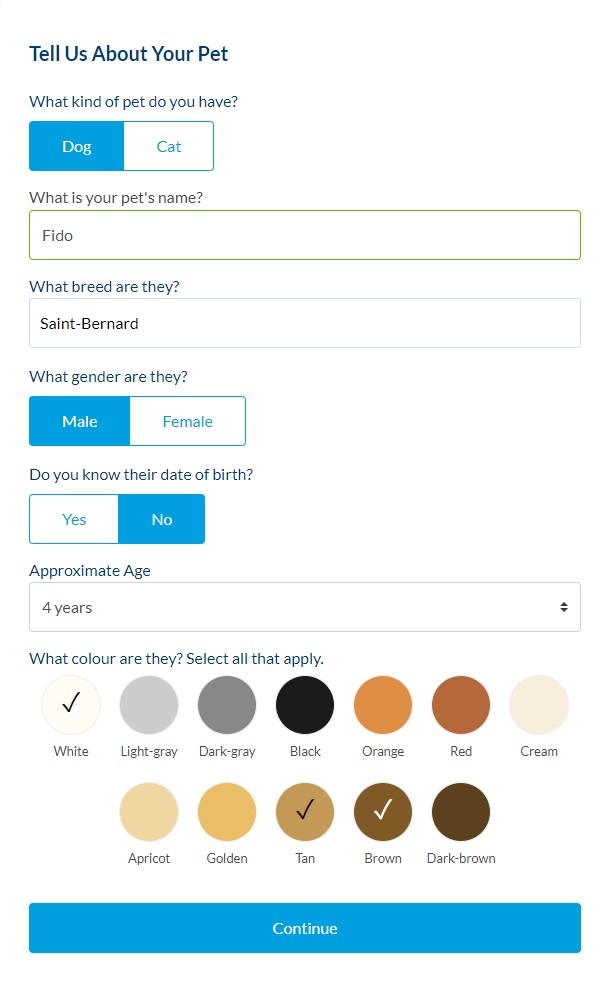 5. Click "Continue" to save your pet.
Related Links
How to Edit Contact Information
How to Update your Privacy Settings
What Do I Do If My Pet Is Lost?
How To Process A Licensing Order