I Need Help With the Online Licensing Process- Step 5: Payment Troubleshooting
If you're having trouble completing the licensing process online, please review this helpful overview of required fields to make sure you have entered the necessary information as needed. If you are still having trouble after reviewing the below information, please contact our customer care team for assistance at 1-877-239-6072 (US) or 1-855-249-1370 (CA).
Step 5 of the online process is the last step process and where you provide payment details. Only credit cards and Visa/Mastercard debit cards are accepted through the online payment system.
Required Fields
To proceed with payment, you must provide a valid card number, the expiration date of the card (entered in MM/YY format), as well as the three-digit security code on the back of your card. The Zip code or postal code associated with the billing address of the card is also required.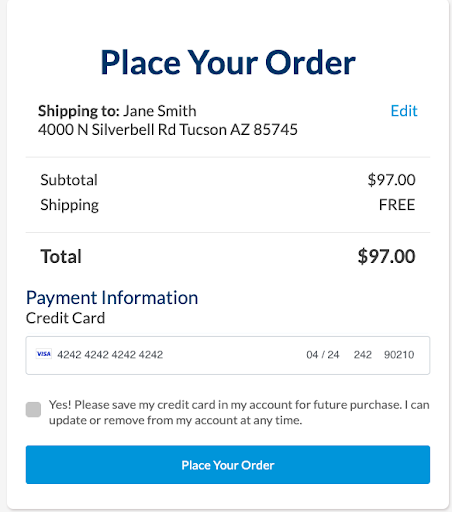 You may have the option to store the card on file for future purchases but note this is an optional selection and not required to proceed.
Once your purchase has been completed, a confirmation screen will appear and you will receive an email confirmation within a few minutes.